FULL-TIME CHILDCARE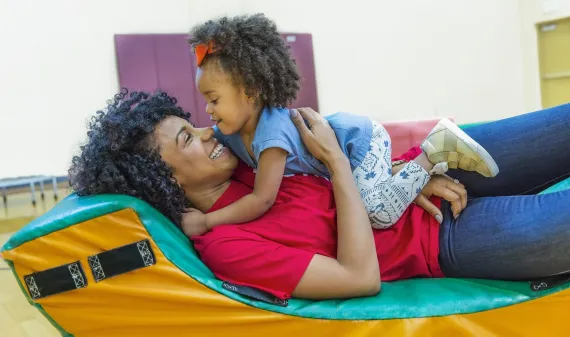 "As a parent, I entrust my greatest blessing to the staff at the YMCA every day, and I am grateful for the loving care and guidance my kids have received." -Sonam S.
The Oshkosh Community YMCA has 3 full-time Childcare centers, conveniently located at the 20th Ave Y, Downtown Y, and our newest addition, located on the UWO campus. Our award winning day care program offers a variety of unique benefits and a caring staff. Our state-of-the-art facilities have everything your child needs to learn, play, and explore.
Call us to schedule a tour!
---
OUR COMMITMENT TO YOUR FAMILY
With so many demands on today's families, parents need all the support they can get. That's why the Oshkosh Community YMCA offers full-time Childcare options to meet the needs of your family's busy schedule.
At the Y, we are committed to nurturing children's minds, uplifting their hearts, and making families stronger. Our approach to caring for children is to help them meet important cognitive, physical, and emotional milestones while embracing their imagination. We provide children with a safe and encouraging learning environment where they can explore, socialize, be active, and learn about the world around them. We believe in creating a more compassionate community, one child at a time.

THE OSHKOSH YMCA IS
HERE FOR ALL.
Flexible pricing options are available.
Ask us how FOR ALL financial assistance can help you meet your individual/family needs.

 YMCA CHILDCARE AT UWO
Contact:
Kim Stelzer
Oshkosh Community YMCA Childcare at UWO Director
Phone: (920) 424-0260
DOWNTOWN CHILDCARE CENTER
Contact:
Jennifer Colvin
Downtown Childcare Director
Phone: (920) 236-3380
20TH AVE CHILDCARE CENTER
Contact:
Faith Goodacre-Reinke
20th Avenue Childcare Director
Phone: (920) 230-8439