"The Oshkosh Y and Beyond Limits have changed my life."
The Beyond Limits program is a resource to help veterans work through physical challenges while improving mental health. We offer guided training sessions that cater to your unique needs to help you reach your full potential.
---
Information
Beyond Limits includes the following benefits: 
A FREE 12-week Oshkosh Y membership (upon completion of consultation)

Weekly 1 hour guided group training sessions

An in depth Wellness Center orientation and quarterly assessments
Veterans also receive a 20% discount on any Y membership and pay no joiner fee.
How to Apply
All qualified applicants are encouraged to apply. 
To qualify, please present one of the following:
Your military I.D

Your Veteran's Affairs I.D card

Your Certificate of Release or Discharge from Active Duty (DD214)

Other proof of a Veteran's Affairs disability rating 
Apply online or contact Ben Clewien at benclewien@oshkoshymca.org, or call (920) 230-8919.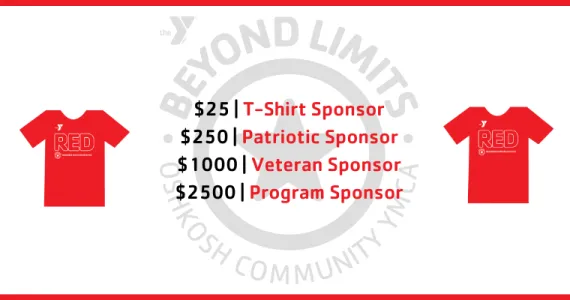 SPONSOR OR DONATE
Support veterans and armed forces members in our community by sponsoring our program or making a donation today!
Easy payment plans are available.
To support Beyond Limits, email or call Ben Clewien at (920) 230-8919 or Patti Weissling at (920) 230-8952.
---
FOR QUESTIONS & APPLICATION ASSISTANCE
Contact:
Ben Clewien
Wellness & Personal Training Director
Phone: (920) 230-8439 ext. 119