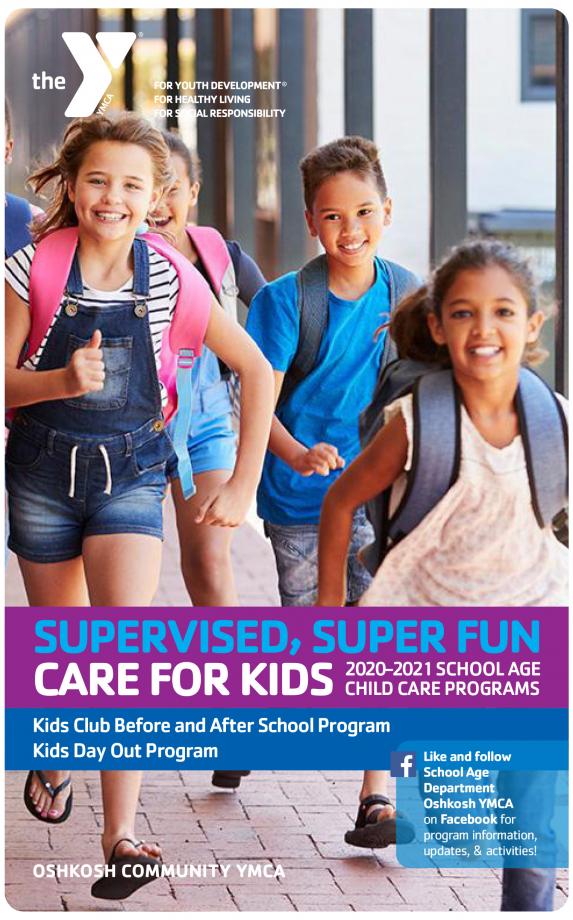 Kid's Day Out is a full day school age childcare program offered on "school out" days and follows the Oshkosh School District calendar. Children in grades K-5 will participate in arts and crafts, group games, science and nature, outside time, swimming and character development activities. Children will need a lunch, a swim suit and towel, and appropriate clothing for outdoor play each day they are in attendance. The YMCA will provide a morning and afternoon snack.
VIEW THE FULL 2019-2020 KIDS DAY OUT BROCHURE HERE
VIEW THE FULL 2020-2021 KIDS DAY OUT BROCHURE HERE!

To attend Kids Day Out, you will need to complete the following form:
2019-2020 KID'S DAY OUT Registration Form
2020-2021 KID'S DAY OUT Registration Form
*Further program information and enrollment forms will be emailed to families after registration. To request a paper copy, please email Secelie Panske at the contact information below.