Check out our Summer 2020 Program Guide!



PLEASE NOTE:
Due to the rapidly changing covid-19 situation, some of the programs and dates in the Summer Program Guide might be cancelled or postponed. We are hopeful and will do our best to run as many programs as possible, but the safety and health of our members and community is our first priority. As we re-open, we will communicate information to you. The best way to stay in the know on programs and events is to sign up for our weekly eNews HERE.

Many programs offered are scheduled during session time frames and have a specific start and end date, unless otherwise noted. Class registration is on a first-come, first-serve basis; however activities with a low attendance may be cancelled. Oshkosh YMCA members may register for classes at any time. AWAY members and Activity Members may register two weeks prior to the start date of the program.
IN-PERSON ONLY REGISTRATIONS
There are some programs that require in-person registration only. Many of these programs require additional information such as medical or parental permission. Information on the days, times and fees of these programs will be listed online and it will indicate if in-person registration is required.

All online transactions must be paid for using Visa, MasterCard or Discover Card.
---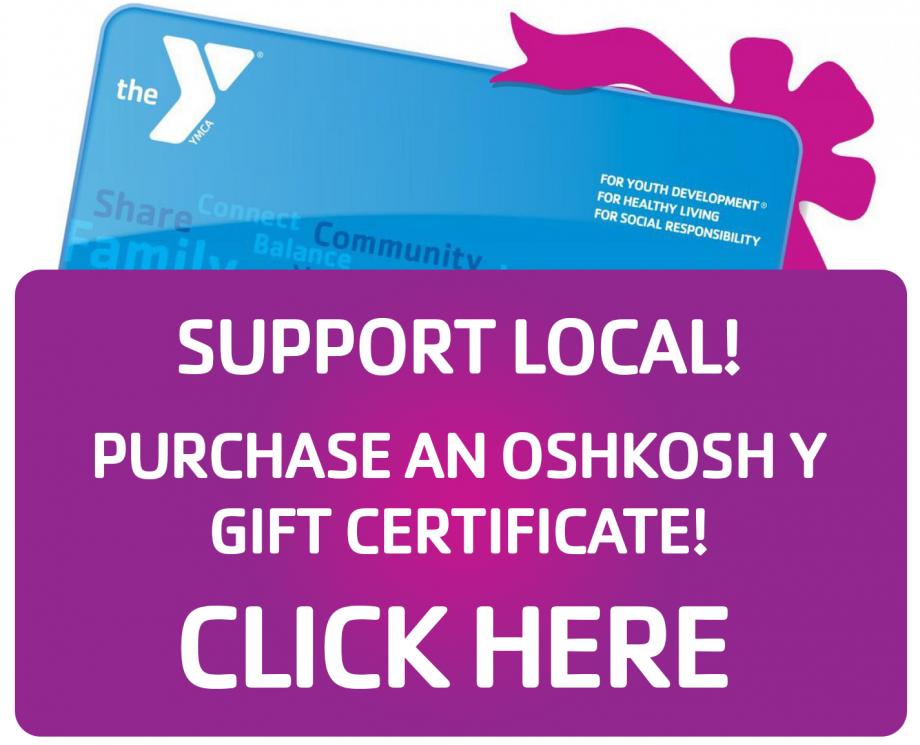 Now more than ever, our local businesses and non-profits like the Y need your support! Buy a gift certificate now HERE.

Gift Certificates can be applied to all Oshkosh Y programs and services, including membership!