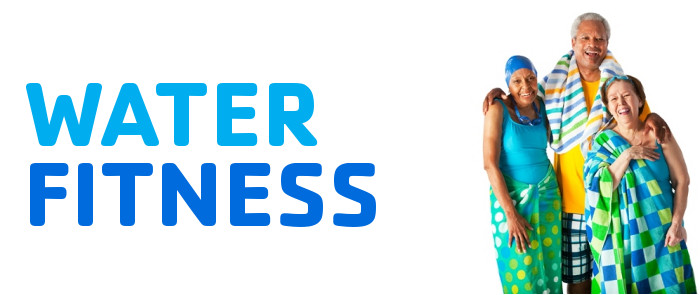 Scroll Down For Schedules




ARTHRITIS AQUATICS: This class offers water exercises that are recommended by the Arthritis Foundation for joint movement. There are also exercises for maintaining strength. The ability to swim is not required as all classes are offered in the shallow pool which at its deepest point it 3 1/2 feet. Participants also enjoy a social and recreational component. If you are not a member, you can purchase a Arthritis Aquatics punch card ($60 for 30 punches), or pay $3 daily for the class.
WATER FITNESS:
Classes are designed to improve cardiovascular endurance and promote muscle conditioning, strength, and toning. You get a great workout with the resistance of the water. Classes are available at both locations. Water Exercise Classes are FREE to Y members. If you are not a member, you can purchase a day pass to attend a Water Exercise Class.
WATER YOGA:
Relax your body and mind while concentrating on personal balance, core strength, awareness through breathing, and water exercises using elements of guided meditation. Shallow water workout.
SENIOR WATER EXERCISE:
Senior Water Exercise class is designed to be a less strenuous class than our regular water exercise class. Focus is more on toning, stretching, and flexibility. Participants also enjoy a social and recreational component. Senior Water Exercise is FREE to Y members, included with the
AOA punch card, and with a Silver Sneaker Membership. If you are not a member, you can purchase a Senior Day Pass for $4.50 per visit.
WATER TAI CHI:
A system of gentle physical exercises and stretching. Doing these low-impact workouts you perform a series of postures or movements in a slow, graceful manner. This class teaches breathing coordinated with movement to enhance the development of inner energy and peace of mind. By doing these exercises in the water, you provide a constant and consistent resistance to your muscles, yet at the same time cut down on the amount of stress experienced by your body.
POWER CURRENT: Looking for a new way to vary your workout? Try out our new water walk/run/jog class! Any ability is welcome as you can set your own pace. An instructor will lead you through walking, jogging and
running
through the water with very low impact to the joints. The water creates great resistance and is good change from the treadmill or pavement.

AQUA ZUMBA: Physical conditioning through Latin dance moves and water exercise. Shallow water workout, medium impact and a cardiovascular workout that is great for beginners and intermediate exercisers.

DEEP WATER FITNESS: Class is held in the deep end of the Rockwell Lap Pool. Awesome class for the joints - no impact but a great workout.

ROCK N ROLL WATER AEROBICS: Join us for a rockin' good time. Water Aerobics with oldies inspired music. Get ready to sweat.