With a focus on youth development, healthy living and social responsibility, strengthening communities is our cause. At the Y, we believe that lasting personal and social change happens when we all work together. Every day we work side-by-side with our neighbors to make sure that everyone, regardless of age, income or background, has the opportunity to be healthy, confident, connected and secure.

When you give to the Y, you are funding life-changing programs that help thousands of children, adults and families in your community to learn, grow and thrive.

To make a donation to the Oshkosh YMCA, contact Patti Weissling at 920-236-3380 or email at pattiweissling@oshkoshymca.org You can also donation online HERE.




Your support helps the Y deliver on our commitment:
To nurture the potential of youth through building confidence at camp, academic enrichment in safe afterschool programs, or foundational skills and values in our child care programs

To improve the nation's health and well-being through combating obesity and chronic disease by providing the support and resources people need to make positive change

To give back and support our neighbors by empowering people with the resources to improve their lives and connect and contribute to the community

To offer programs and services to children, adults and families who need financial assistance
---
YEAR END GIVING

(2020)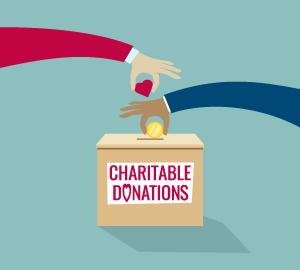 Did you know you may be able to deduct your charitable contributions this year whether you itemize or not?
The CARES ACT allows taxpayers who don't itemize deductions to take a charitable deduction of up to $300 for cash contributions made in 2020 to qualifying organizations. For the purposes of this deduction, qualifying organizations are those that are religious, charitable, educational, scientific or literary in purpose. The law changed in this area due to the Coronavirus Aid, Relief, and Economic Security Act.

The CARES Act also temporarily suspends limits on charitable contributions and temporarily increases limits on contributions of food inventory. Information about these changes is available HERE.