My family moved to Oshkosh six years ago. I remember when we were considering job opportunities in different parts of the country for my husband, in addition to Wisconsin being close to family, the 20th Ave YMCA was one of the major selling points for Oshkosh!
Six years later, I can't believe how many ways the YMCA has touched our lives! Our YMCA story started at Wiggles and Giggles. As a mom of young kids and new to the area, Wiggles and Giggles was a lifeline to me as I met many of my friends there and it offered a much-needed escape from the house during our long winters.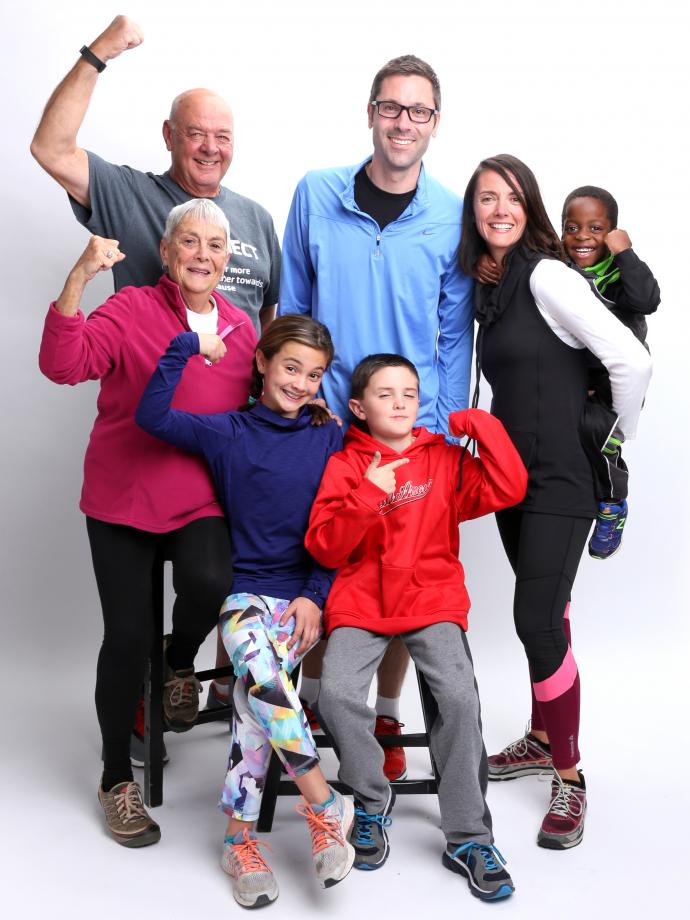 The YMCA has provided such amazing opportunities to all three of my kids. From Wee Sports like soccer, baseball and basketball, to taking swimming lessons at the Y, my kids learned at a young age how to be part of a team and the importance of exercise. Keagan swam on the OSHY swim team for three years and is now taking lessons and playing in tennis tournaments at the YMCA Tennis Center. Reid has played soccer, baseball and basketball for the YMCA. Olivier has taken swimming lessons and Wee gymnastics and loves the Drop-In Childcare (thank goodness for the awesome staff in the Drop-In room)!
I was a cycling instructor at the Downtown YMCA for four years and I have trained in their pools for triathlons. I have taken too many group classes to list and I have even hung out with my dad at the pickleball courts! For the first time, I am in a ladies' tennis league at the Tennis Center and having a blast!
Loren has been busy working so that the rest of us can enjoy our YMCA membership. Thank you, YMCA and staff for the countless ways you have positively impacted our lives and made staying healthy so much fun!
- Stacy Potter | The Potter Family
GRANDMA AND GRANDPA! We moved to Oshkosh last year to be closer to our daughter, son-in-law and grandchildren. We decided to become active Y members and it has been an opportunity to meet people with similar interests. The friendly atmosphere and variety of classes; pickleball and weights, and Silver Sneakers group exercise gives us a combination of physical fitness and friendship! We love it here; it was the right move!
- Gary and Betsy Wagner
Photos Courtesy of Limelite Studios