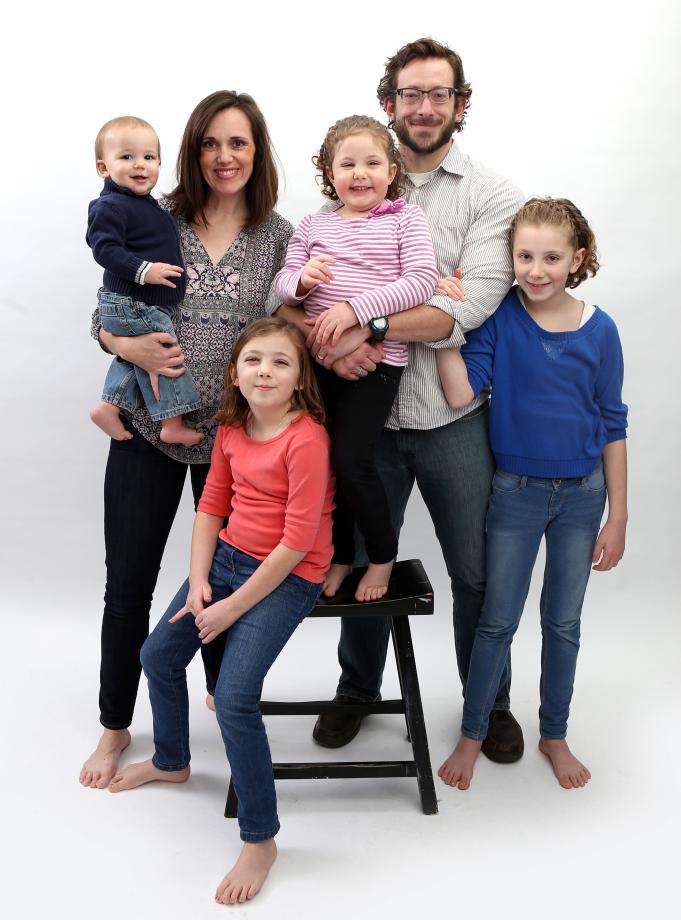 We moved to Oshkosh a little over four years ago, and the YMCA has been a part of our experience here since day one. When considering a move to Oshkosh, a visit to the YMCA and an introduction to the facility and community of the YMCA made a very positive impression! After moving here, we immediately joined and began to take advantage of the YMCA. My husband and I loved that we had a place that we could maintain a workout schedule, with activities and accommodations for our entire family! We could not have been successful in our health goals without the support for the whole family. Our use of this incredible organization quickly expanded beyond just a place to work out, but became a place that we could enjoy family time in the pool or rock climbing, a place that we could have a date night, a place that our kids could try new activities like gymnastics, rock climbing or Judo, a place that we could invite friends for play dates with the kids or working out together. Some people joked that they thought we spent more time at the Y than at home!!
Over the past four years our lives, needs, and schedules have not remained the same. Families are an ever changing and growing unit, and the Y has met us at every turn. Our workout goals have grown, and there are classes and accommodations to meet them. Our children have grown, and the YMCA has met us at each stage to provide the next level challenge, or provided a controlled environment that we could teach our kids about independence and responsibility as they began to have the freedom to participate in activities alone. The Y has partnered with us in our homeschooling journey with specific programming. And the drop-in childcare has been the most amazing resource! Not to mention the great friends that we have picked up along the way!
Two years ago our youngest daughter was diagnosed with cancer. Another major change for our family, and another example of the YMCA stepping up to meet our ever-changing needs. The YMCA made it clear that they were there to support us. Rather than having to let go of this resource and relationship, that is so often a necessity following something like a cancer diagnosis, the YMCA became essential, a safe place that we could take our daughter swimming and work on therapy when she couldn't walk. It was a place that we could have fun when we needed a distraction from our reality. The YMCA has given a platform to support Childhood Cancer Awareness through allowing a special heat for Team Jelly Bean in the spectacular Kids' Mud Run. And the staff and friends that we had made at the YMCA encouraged us to stay connected by helping us with a scholarship, which was a huge component in our self-care in the midst of this storm.
We are so very grateful for the relationship that we have been able to develop with the YMCA, and the vital role that they have played in our lives. Our hope is that we can encourage others in their health, relationships, finances, and fun, just as we have been so very encouraged by the staff and friends from the YMCA.
- Katherine Moore | The Moore Family
Photos Courtesy of Limelite Studios