Our Y story begins with us moving to Oshkosh four years ago from out of state, in the middle of winter. Jeremy took a job here and we didn't know a single soul, or have any family members even remotely close by. After about a week of being in the house with a 2 year old Arianna and 5 month old Brady, and a husband who worked long hours, I decided that we needed to find something to do! Growing up, Jeremy had spent lots of time at his hometown YMCA, in Menominee, MI and I worked out at our hometown Y, in Lake Zurich, IL as a teenager, so we decided that getting a family membership to the Oshkosh YMCA was our next step.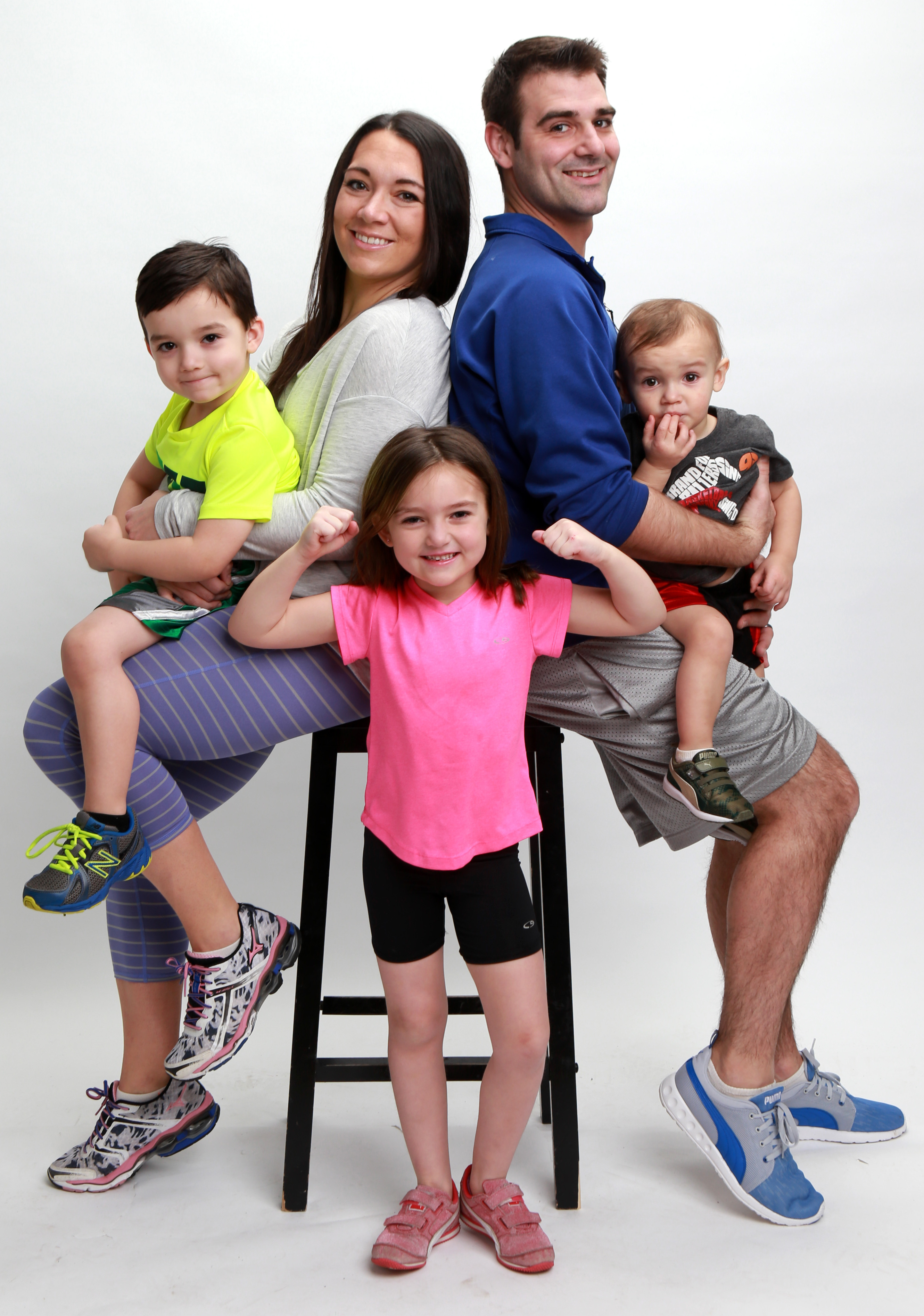 The rest is history! We immediately started coming at least 5-6 days a week and made many friends, all of whom who we are still very close to. One memory that really sticks out from our early days as being members, was being greeted by name by the front desk staff, every time we came in. It really meant a lot to feel like we had made some connections in our new town and also to feel valued as members! We have participated in almost every Wee Sport that the Y offers, my husband loves to play pickup basketball, and I have trained for a number of half and full marathons using Y treadmills and tracks! Recently, I started working in the Health and Wellness Center at the Downtown Y and I absolutely love it. I have built relationships with so many of the members and they are closer to my heart than they probably know!
Now that our kids are a little older, we are getting into swim, flag football, cheerleading and more! Jeremy got involved by helping coach the 4k flag football team last fall, which was absolutely adorable! We still frequent the Y at least 5 days a week, just now with another baby in tow. Sometimes I laugh when I think about how many hours a week we spend at the Y, but honestly, there's no place we would rather be. The YMCA is a nurturing, loving environment for us, that encourages a healthy lifestyle! We can't wait to see what the future has in store for our Y!
- Krysta Hoefgen
Photos Courtesy of Limelite Studios