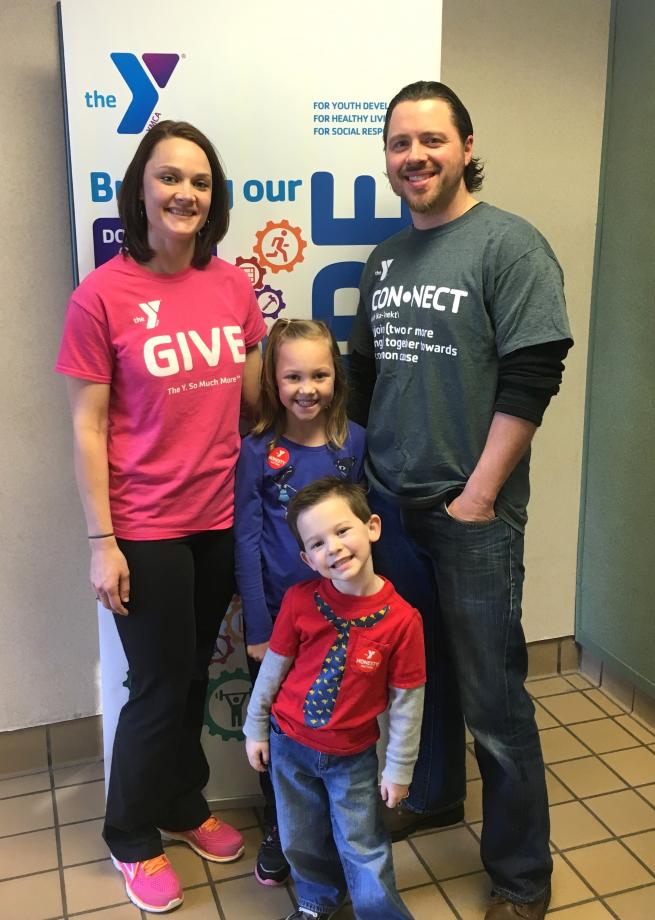 It's hard to know where to start when writing about our love for the Y. The Y has been such an important part of our lives these past 7 years. Matt, Natalie and I moved to Oshkosh in November of 2009, not knowing a single person here. We became Y members shortly there after in hopes of making some friends and meeting other parents with young kids. We were amazed at what a welcoming community of people we met at the Downtown YMCA. The staff and members were so friendly and inviting. We truly felt at home right away and that hasn't changed one bit.
When I asked the kids what they loved about the Y, they answered without hesitation. Natalie said, the friends she's made, the rock climbing wall, swimming, playing in the family primetime centers, and special events like Bingo, the Father Daughter Dance, Healthy Kids Day, and Family Nights. Luke loves all the friends he's made, playing at the drop-in, swimming. He also loves that he gets to attend 4K at the Y. He has had so much fun in Miss Amanda's class this year.
Matt and I love the facilities themselves--- to be able to workout and remain healthy in order to keep up with our kids and promote a healthy environment. But we also love the like-minded and wonderful people that we have met here. I'm so glad that we decided to become Y members! We will be a part of this awesome community for as long as we can!
#BeCauseY
- Ann Grzywnowicz