Karen Malchow

, Swim Lesson Instructor
Throughout her childhood, Karen took swimming lessons at the Green Bay YMCA. Having a pond near her house, it was important to her parents that she learned how to swim. So starting in preschool, Karen and her younger sister began taking lessons at the nearest YMCA. At the time, Karen never thought that she would become a swim instructor or work for the Y someday but her love for the water and her passion for helping others couldn't keep her away.
In September of 2009, Karen decided it was a good time to get involved with the Oshkosh YMCA so she took a tour. She asked the tour guide if there were any job openings and he told her they are always looking for swim instructors and lifeguards. After talking it over with her husband, Karen applied for both positions.
"I love working with kids, teaching others, and being in the water. So, I thought it would be a good fit."
Turns out, after working at the Y for more than 6 years, it is a good fit!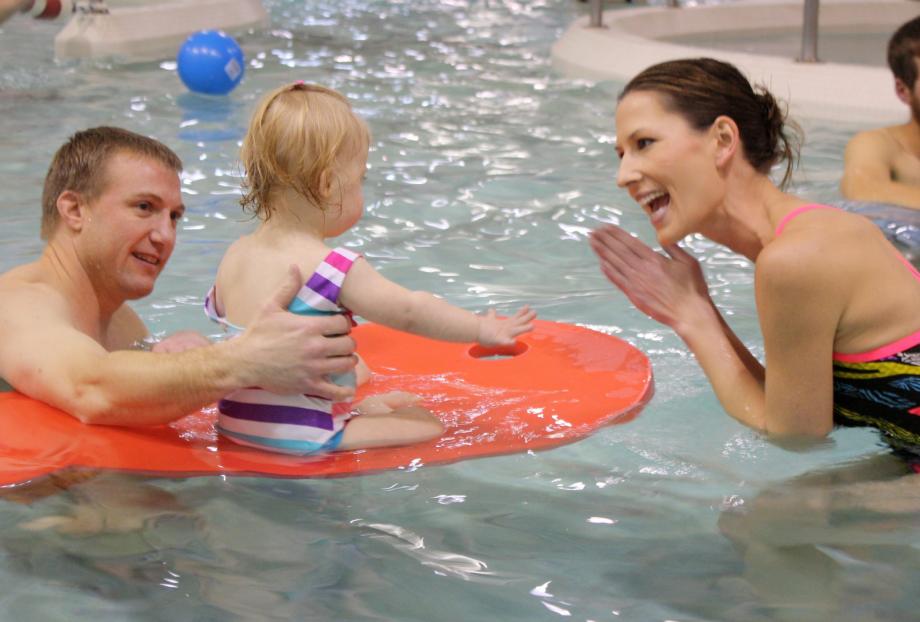 "I never imagined that being a swimming instructor would be so rewarding. It's so much fun getting to know the kids, to teach them how to swim, and to watch them progress. The kids really look up to you. As an instructor, you're a role model and they like to copy what you do. The kids are what keep bringing me back. They know how to make a person feel special!"
Karen is able to work part-time at the Y in addition to her full-time job because of the flexible hours. She teaches 2-3 nights per week, depending on the session, and teaches anywhere from 2-4 classes in a row. Class sizes range from 1 to 8 students.
Karen's favorite classes to teach are Shrimp, Goldfish, preschool age, and adult. She loves teaching the younger age groups because the kids are so proud of themselves when they succeed. After each new triumph, they just "light up!" She also enjoys seeing how proud parents are of their children's accomplishments after each lesson.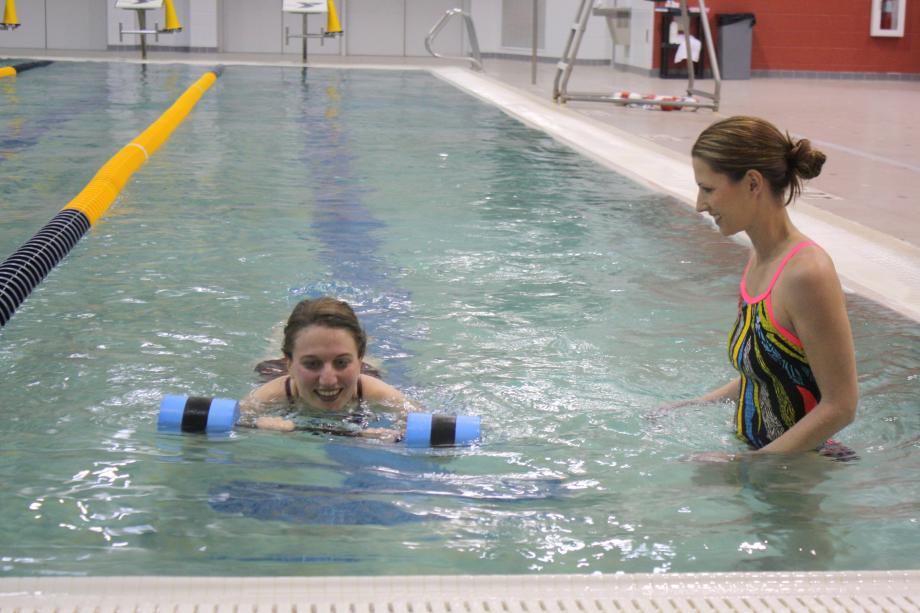 Although Karen loves working with the little ones, she truly admires her adult classes. She's found that for some, learning how to swim is on their bucket list. For others, it may be facing a fear of the water. Her adult classes are always diverse in age, gender, and ability. She's had classes consisting of all beginners and others ranging in age from 18 to 50. She loves it all and the many challenges that it brings!


"It's especially rewarding to me when I help a person overcome the fear of drowning. It's not easy, and when they succeed we all feel like champions!"


Karen also continues to teach at the Y because of the people.


"They are fun, energetic, and enjoy coming to the Y. It's a family oriented atmosphere. The Y balances out my life!"