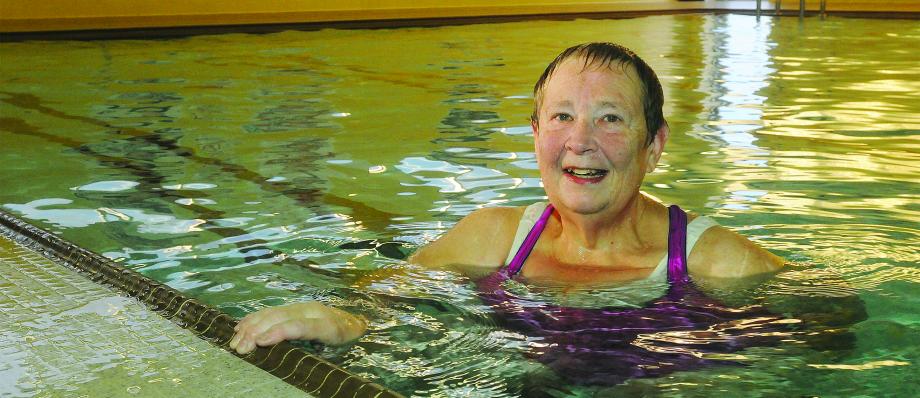 Photo Courtesy of the Oshkosh Northwestern
Plan gastric bypass surgery or order a wheelchair. Those were the options Carol's doctor gave her as a way to handle her weight problem. "That woke me up," Carol said. It was the nudge she needed to motivate her to make a change. Carol didn't want to rely on a surgical procedure to lose weight; instead, she decided to make changes in her life – changing her eating habits and getting up off the couch and getting active – to help her achieve her weight loss goals. Her doctor didn't think she'd be able to do it on her own. "He told me I'd be more likely to be struck by lightning than to lose this on my own. What's the difference if I try to do it on my own or have gastric bypass and be forced to do it?" she said.
Three years after she first stepped foot in the Y, Carol has lost more than 150 pounds. She's gone from using a walker and needing help getting in and out of the pool, to riding her bicycle to the Y and teaching a water aerobics class. "Walking into this place was the scariest thing I ever did," Carol said. "But this was like home. Everybody was welcoming." Carol's determination and willingness to work hard and stick with her exercise routine, along with the support she received from the Y staff and members were key to her success.
Carol's success story would not be possible without financial help from the Y. Living on a fixed income limits her access to a place that offers a safe and nurturing program for her to achieve her health & wellness goals.