Barb Marin

, 2015 YMCA Leadership Award Recipient
Barb and her husband Bob have been members of the Oshkosh Community YMCA for over 40 years. They joined the Y when their daughter began taking swimming lessons. In 1979, Barb first started volunteering in the aquatics department and on the racquetball courts. She enjoyed being a "deck mom" and assisting the swimming instructors.

Barb officially became a staff member in 1984, when she began teaching lessons and lifeguarding. Her daughter, Wendy, soon joined the Oshkosh YMCA Dolphins Swim Team. While attending college at UW-Oshkosh, Wendy followed in her mother's footsteps, teaching swimming lessons and lifeguarding at the Y. Barb's husband Bob is also a former staff member of the Oshkosh YMCA, devoting six years as the Fitness Director at the Downtown center.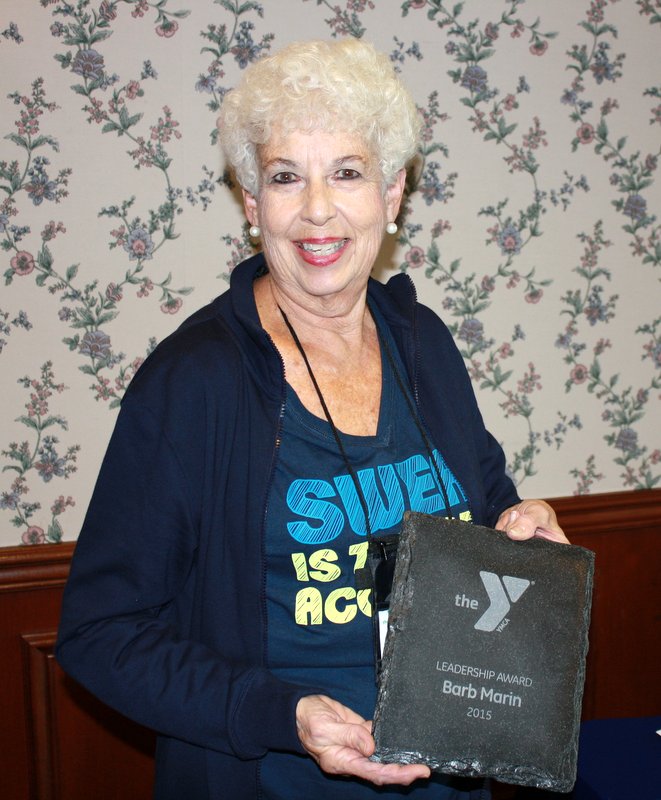 Barb is a person of many talents and we are so fortunate that she shares them with us on a daily basis. Over the past six years, Barb has volunteered countless hours designing and caring for the flower gardens and green spaces at our Downtown facility. Barb has also cleaned and prepared camp for the summer and will mend or sew anything that needs fixing. On any given day, you will find Barb working on something at our Y. On October 9th, 2015, Barb was recognized for her outstanding and dedicated leadership at the Wisconsin Alliance of YMCA's Leadership Conference. This award gives us the opportunity to truly thank Barb for everything she does for us.
Thank you, Barb!
---