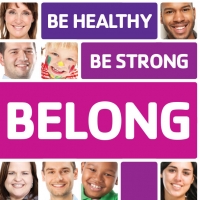 10 Reasons to Fall in Love with the Oshkosh Community YMCA
by Abbey Burlingham | September 29, 2018
October is here, and the fall season is well underway in Wisconsin! As much as we would love to hang on to hot summer days and the smell of fresh cut grass - those days are slowly fading away. Fall is an exciting season of CHANGE. The temperatures start to drop, and the colors start to morph from vibrant greens to rich yellows, reds and oranges. Even the foods and smells change! Sweet and savory fall foods fill the aisles of grocery stores and there is pumpkin spice everywhere you look! (We are hungry just thinking about it!)

Fall is also the perfect time for you to make a change too! Halloween candy, a Thanksgiving feast and Christmas cookies are coming. Now is a great time to get a jumpstart on your health and wellness journey before the holidays hit. Don't wait until the new year to make a resolution - make a commitment to yourself now, to adopt a healthier, happier lifestyle.

Here are 10 reasons you will "fall" in love with the Oshkosh Y, and why now is a great time to join the Y community:

1. A CARING AND INCREDIBLE CREW

The culture of the Oshkosh Y is one-of-a-kind. From the first time you step into our doors, you will feel welcome. A big part of that culture is led and due to our amazing, caring and incredible crew and Y staff. You are not another number at the Y - you are a member and in a lot of cases, our friend! Our members drive all that we do - It's all for YOU.

2. PAY THE DAY AND SAVE

We have an awesome membership promotion in October and you don't want to miss it! If you've been considering joining the Y - now is the perfect time to "Pay the Day" and SAVE BIG! Join the Oshkosh Y anytime between October 1-15 and the joiner fee is adjusted to the day you join! Just $1 on October 1, $2 on October 2 and so on...you get the idea! The sooner you join, the more you save. Stop in to see what everyone is raving about and then JOIN the Oshkosh Y today! Visit our website for more information HERE.

3. LOCATION, LOCATION, LOCATION

As an Oshkosh Y member, you get access to not one, not two, but THREE amazing facilities - plus thousands of other Ys around the country! Each of our three locations is unique in its own way and offers a large variety of programs and events!
Our 20th Ave Y offers two gymnasiums, an indoor soccer area, an ice arena, a climbing wall, an Olympic size pool, a family pool with zero depth entry, a slide and MORE!

Our BRAND NEW state-of-the-art Downtown Y has four exercise studios (including a Hot Yoga studio!), a brand-new Health & Wellness area equipped with new, top-of-the-line equipment and machines, an intergenerational room and MORE!

Our Tennis Center offers four full courts for Tennis or Pickleball, lessons, leagues and more!

By joining the Y, you also have nationwide access to thousands of Ys across the country. Whether you're on vacation or heading across the country on a business trip, your membership goes with you. Across the country, you can enjoy the benefits of nationwide membership.
It gets even BETTER...

4. WORK IT OUT

The Oshkosh Y offers over 165 group exercise classes each week, most of which are FREE for members! YES! You read that right. Want options and variety? We've got you covered! We also have a rock-star staff of nationally certified instructors that teach a large variety of classes. Had a stressful week? Let your stress melt away at a hot yoga. Love high-intensity cardio? Try a HIIT class or Contact Kickboxing! Love to swim and be in the water? Try a power current class.

Our classes are for ALL levels of experience too. From newbies to old-timers, everyone is welcome and encouraged to do their best! Check out our list of classes HERE.

5. MORE THAN JUST A GYM

The Y has come to be known as place to work out, but we are so much more than that! As one of the nation's leading nonprofits, we strengthen our community through youth development, healthy living and social responsibility. We aim to nurture the potential of children and teens, improve the nation's health and well-being, and provide opportunities to give back and support neighbors. We also provide classes and workshops for developing new skills and developing healthy habits.

Sure, the Oshkosh Y has a gym (In fact, we have multiple really, really nice ones!) - but it's not who we are. We are a community, a cause. A place where you can meet new people and make lifelong friends, a place where you can come to socialize, gather and work on your health and wellness. We are a place where families come to connect, strengthen their bond and have FUN.

6. A KID-FRIENDLY COMMUNITY

Have a few littles at home but still want to get in a workout? No problem! The Oshkosh Y has drop-in child care! It's affordable and the kids get to laugh, learn and play while you work it out! At our 20th Ave Y, the kids can go to our Family Prime Time Center. It has a full play area with tubes and slides, books, an air hockey table and more! We also have a family zero-depth entry pool with a splash area and slide! At our Downtown Y, the kids can play games, do arts and crafts or color in our Intergenerational Room.

Speaking of kids, we also have multiple summer camps for kids ages 4-16, a before and after school program and a Kids Day Out Program for when school is closed and you can't get off of work!

7. FAMILY FUN FOR EVERYONE

The Oshkosh Y is a place for strengthening families. We offer a large variety of family-friendly activities, events and opportunities including Family and Bingo Nights, Youth Lock-Ins and more! We also offer birthday party packages so you can celebrate as a family too. Come check out what we have to offer and get unplugged as a family. Experience what true family togetherness feels like again.

8. FIND NEW FRIENDS & BE PART OF THE Y COMMUNITY

The Oshkosh Y is a great place to meet new friends, gather and socialize. We have multiple areas including our lounges, our cafe and our intergenerational room where we encourage our members to sit down relax and enjoy each other's company!

A lot of our members have been coming to the Y for years and have developed lifelong friendships. It's like they say...friends who work out together, stay together! So many of our members have found their "tribe" at the Y. Groups of similar-minded and focused individuals that PUSH each other to do their best!

9. MAKE A SPLASH & LEARN LIFE SAVING SKILLS

Goggle up and make a splash in one of our three pools! Whether you want to have fun with the family or swim laps for exercise, we've got you covered. We offer swim lessons for all ages, family swim, competitive swimming, private lessons, water fitness classes and MORE! We also offer adaptive swim programs for kids with special needs.

The 20th Avenue YMCA boasts an eight-lane, 25-yard, competitive lap pool as well as a warm-water family fun pool. The Family Pool includes a water slide, zero-depth entry, a lazy river current, and water spouting gadgets! The NEW Downtown YMCA is home to a four-lane, 25-yard lap pool, as well as a 3-3.5 foot family pool great for teaching swimming lessons. The pool also includes a large lazy river with the option to turn on spouting water.

71% of the world is water and children are 100% curious! Swimming is more than a recreational activity. It is a potentially life-saving skill! Our NEW and improved swim lesson program was built around water safety and teaching people of all ages and levels lifelong water safety skills.


10. CREATING STRONG COMMUNITIES

Together, we can make a difference, through volunteerism, mentoring, reaching out and finding common ground. The Oshkosh Y offers opportunities to make meaningful connections to positively impact the lives of other community members. The Oshkosh Y has been helping strengthen our community for over 60 years - FOR A BETTER US.

---

When you join the Oshkosh Y, you join more than a fitness club – you became part of a community of people dedicated to improving the health and quality of life for themselves, their families and their neighbors.
JOIN THE OSHKOSH COMMUNITY YMCA TODAY!