by Abbey Burlingham | November 3, 2020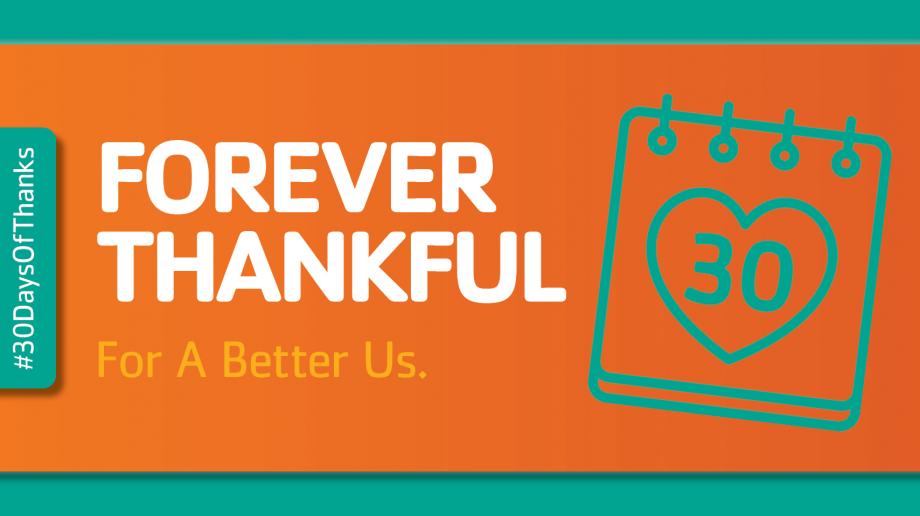 ---
#30DAYSOFTHANKS
At the Oshkosh YMCA, we have so much to be thankful for each and every day. So, during November we are shining a light on the Y's positive impact on our community with #30DaysOfThanks.
This week (Nov 1-7) we are highlighting some of our dedicated members and giving thanks to those who continue to support the Y and make our community a better place.
Meet he Neitzel family. Not only are they dedicated and supportive members, but Brian and Katie actually met while working in our summer Teen Adventure Program.
"Our journey as a YMCA family started when we met while working for the Teen Adventure Summer Program back in 2009. After getting married and welcoming our two beautiful boys into the world, our involvement with the Oshkosh Y only increased. Both our children have attended the downtown childcare program since they were infants and we appreciate the caring and dedicated staff that have become a valuable part of our children's lives. We love the variety of programs offered at the Y including the sports leagues and family activities. Our children have enjoyed participating in basketball, football, baseball, and the swimming lessons that are incorporated into the childcare program. When given the option of pausing our membership during the COVID pandemic, we knew we needed to continue to support the YMCA. We appreciate the YMCA staying open and offering programs for safe childcare so parents could continue working while schools were closed. They continue to be a pivotal organization in our community and our family is proud to support their mission now, and for years to come."

- Brian Neitzel, Katie Neitzel, Brody (7) and Bennett (4)

We are GRATEFUL for the Neitzels and ALL of our community members who continue to support our mission, participate in our programs, and use our Y.
---

The Oshkosh YMCA relies on financial support from our community to keep our programs and services available to the thousands of youth, families, and individuals we serve. Now more than ever, we need YOUR help. Help us improve lives right here in your community and provide opportunities for individuals and families of all ages and abilities to learn, grow and thrive. Every gift, regardless of size, makes a difference. TOGETHER we can do more.

SHOW YOUR SUPPORT and donate to the Oshkosh Y! Donations are accepted via mail, in person or online HERE!

We are forever thankful. Donate today, for a better us.

#30DaysOfThanks #ForeverThankful #ForABetterUs