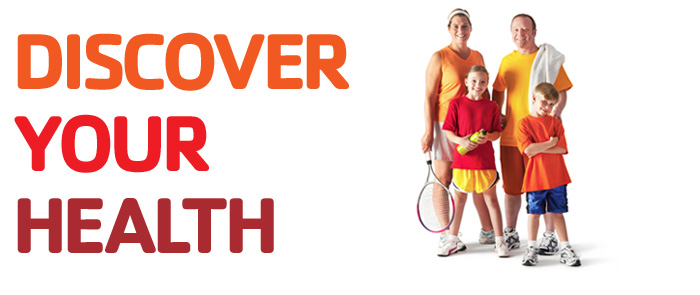 by Molly Butz | April 22, 2018
Pelvic and prostate health is important for both men and women to understand. People should recognize the anatomy of their pelvic floor, understand its role for good health, know what the "core" is and how to strengthen it, learn what the prostate is and its location, learn the symptoms and early warning signs of prostate trouble, know how to enhance pelvic floor muscle function and incorporate them into your daily activity. Tiffany Fisher, Doctor of Physical Therapy with Aurora Health Care states, "The pelvic floor muscles control bowel, bladder, and sexual health so learning how to strengthen them to prevent future dysfunctions should be a top priority for both men and women."

An estimated 30 percent of men under 50 and 50 percent of men over 50 will suffer issues with their prostate, in particular urinary issues. A man's prostate produces the seminal fluid that nourishes and transports sperm, it is about the size and shape of a walnut and is positioned below the bladder and above the pelvic floor. Common prostate disorders include Benign Prostatic Hyperplasia (BPH), prostate cancer, and prostatitis. There are approximately 161,000 new cases of prostate cancer each year and 27,000 deaths are caused by prostate cancer. Who is at risk of Prostate Cancer? If you are over the age of 50, your chances increase, but mostly after the age of 65. African American men have the highest documented prostate cancer incidence rates in the world and having a family history – particularly a father or brother with prostate cancer – doubles the risk of developing it. A diet high in fat may also help contribute to prostate cancer.

Symptoms of prostate cancer include not being able to pass urine, weak flow of urine, urine flow that starts and stops, need to urinate frequently, pain or burning during urination, blood in urine, and frequent pain in the lower back, hips, or upper thighs. Decisions about screening should be individualized based on a man's level of risk, overall health and life expectancy, as well as his desire for treatments if he is diagnosed with prostate cancer.

How does the pelvic floor fit into the equation? The prostate sits right at the top of the pelvic floor, the two have a close relationship and will affect each other. Symptoms of pelvic floor tension include constipation, erectile dysfunction, pelvic pain, inability to empty your bladder completely, painful urination and bowel movements, and a delay or weak stream. Pelvic floor weakness symptoms are urinary incontinence, urinary urgency, stool and gas incontinence, sexual dysfunction and pelvic girdle pain. The pelvic floor works with your inner core. If the pelvic floor muscles are too tight, the muscles have too much tension in them and are not able to contract or relax at a normal rate, making them weak. If the pelvic floor muscles are too loose, the muscles lack tension and too lax; they can't contract and are too weak, many times causing other muscles to overcompensate.

Pelvic floor weakness is generally caused by pregnancy, trauma to the pelvis or abdominal wall, lack of pelvic floor or inner core exercises, abdominal or gynecological surgeries, obesity, menopause, or prostate surgery. Fisher explains, "People often come in claiming they have done pelvic floor muscle exercises (Kegels) in the past without success. Most often the reason is they have been doing the technique wrong or the wrong quantity to see improvement in their symptoms. Pelvic floor therapy is so much more than "Kegel" exercises."

For more information on pelvic and prostate health, contact you physician today!

Aurora Health Care will host a class, presented by Tiffany Fisher, on Monday, April 30 from 5:30-7:00 p.m. at Aurora Health Care, Fond du Lac, 210 Wisconsin American Drive. This class is targeted for both men and women and will provide anatomy of the pelvic floor. Tiffany will also present on how the prostate can impact one's well-being. To register, go to Aurora.org/events and search "Strong" or call 1-888-863-5502.